Your company at full-power operation with Galgus.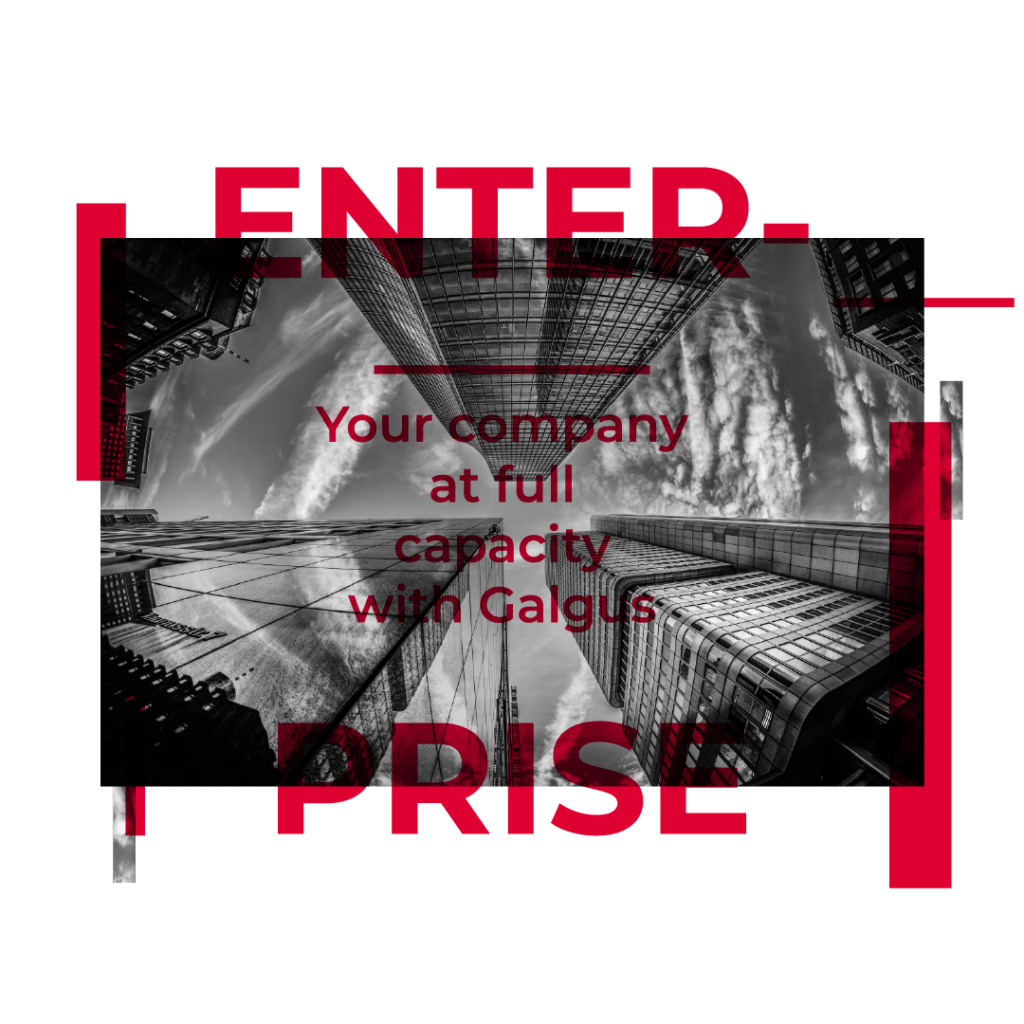 Galgus technology is ideal for any corporate environment where the highest standards of performance and security are required. In this way, we have numerous success stories, where secure and robust networks have been deployed in different companies.
For the Enterprise sector, in addition to [having] APs, switches, firewalls, and network enhancers, we offer a wide range of tailored modules:
Tell us more about your business
We automatically adapt to the environment and situation so that the network performs smoothly to all users.
CONNECTIVITY, SECURITY, INNOVATION
Galgus can provide the hardware and software required to meet the most demanding network requirements, as well as professional services for its design, implementation, and deployment. Whether you are an SME or a large corporation with thousands of employees, Galgus has the perfect solution for your business.