Within the European Commission WiFi4EU program, both companies are connecting citizens through free WiFi networks deployed in public spaces of municipalities in several Spanish towns.
Telefonica Entreprises and Galgus, a company specialized in research and development of wireless network technologies, have reached an agreement to connect more than 250,000 people in thirty towns all around Spain through free WiFi networks.
This initiative is part of the fourth call of the WiFi4EU program of the European Commission, whose objective is to reduce the digital divide in those municipalities that are further away from urban centers and, therefore, may have worse connectivity.
Agustín Cárdenas, Director of Digital Transformation of Telefónica Enterprises pointed out that: "The COVID-19 pandemic has caused that some people are migrating from big cities to smaller towns. Once there they need to still experience a high-quality connection when using their smart devices. Thanks to the deployments that we are doing with Galgus, municipalities are able to enjoy new WiFi networks, or improve existing ones, offering residents and visitors high-quality Internet access through free WiFi access points located in public spaces, such as parks, squares, libraries, or health centers ".
Telefónica and Galgus are also offering these towns with a wide catalog of WiFi access points in which Cognitive HotspotTM Technology (CHT) makes them intelligent by providing them with features capable to optimize, manage and analyze any network from the cloud.
"In seven years since we founded Galgus, we have worked to consolidate a great human team and to develop a technology capable of improving the user experience when using WiFi networks. Furthermore, our solution makes it easier for the network owner to obtain much more value from their deployments while choosing the hardware that best suits their needs", said Jose Gonzalez, CEO, and co-founder of Galgus.
Cognitive HotspotTM Technology is a patented, multi-platform, and hardware-agnostic software that automatically optimizes radio resources and enables the network owner to enjoy advanced services such as device location, heat map generation, hacker detection, and secure cloud management. All this helps to improve network performance by 400% while reducing interference levels and power consumption.
Galgus CHT technology is currently used by more than 600,000 users worldwide on a daily basis in companies, educational centers or sports venues, hotels, and luxury resorts, as well as in passenger means of transportation (by land, sea, and air).
This news has caught the attention of the media:
Gallery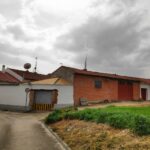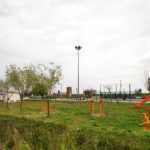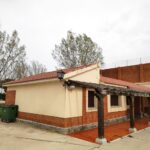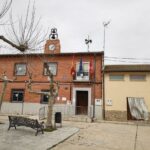 About Galgus
Galgus is a deep-tech company based in Seville. Its Cognitive Hotspot ™ Technology (CHT) creates a fully distributed WiFi network, making each WiFi access point intelligent. Access points with CHT measure key network metrics, exchange that information with nearby access points, and together optimize radio resources in real-time. A WiFi network with CHT is more reliable, offers better performance, is greener, and provides impeccable quality of service for all users and connected devices, all at a very competitive cost for the network owner. In addition, it provides advanced services such as device location, heat map generation, hacker detection, or cloud management.
About Telefonica Enterprises (Telefonica Empresas)
LAN / WiFi services that encompass the provision, maintenance, and a comprehensive management model of all customer connectivity and consolidate its position as a leader in these solutions in Spain, with more than 4,000 business customers; and are part of the company's strategy for the business market and its digital transformation under the Telefónica Empresas brand, which includes a unique proposal supported by 6 large business areas: connectivity, cloud, IoT, security, big data and digitization of the job. Telefonica Empresas offers a centralized and comprehensive service offer for each of the projects.