The Internet of Things came along to give a big boost to an increasingly connected world, but it couldn't do it without help. To bring it to even greater heights of connectivity, the HaLow WiFi standard was born, which is a perfect match for this technology, already very present in our professional and personal lives. Today we want to talk to you about why and how this combination is fundamental to the "smartisation" of our society.  
What is HaLow WiFi and why will it play a key role in the success of the Internet of Things (IoT)?
WiFi HaLow is the designation for WiFi network elements that incorporate the Wi-Fi Alliance's IEEE 802.11ah technology. Among its main characteristics, its signal works in a spectrum below 1GHz frequency, with narrower channels, which gives it very particular and appropriate particularities for the Internet of Things or IoT.
One of the most outstanding features is that it offers a very long range radius (up to 100 times more than other IoT technologies, even up to a kilometre); it also has a greater capacity to penetrate materials and offers connectivity with lower energy consumption.
All in all, this WiFi standard is the perfect ally for IoT devices, which need a very good range, low power consumption (as they need to run continuously) and to pass through elements such as walls, which is a considerable obstacle for other WiFi standards.
Features, advantages and benefits that WiFi HaLow will bring to the way we manage wireless networks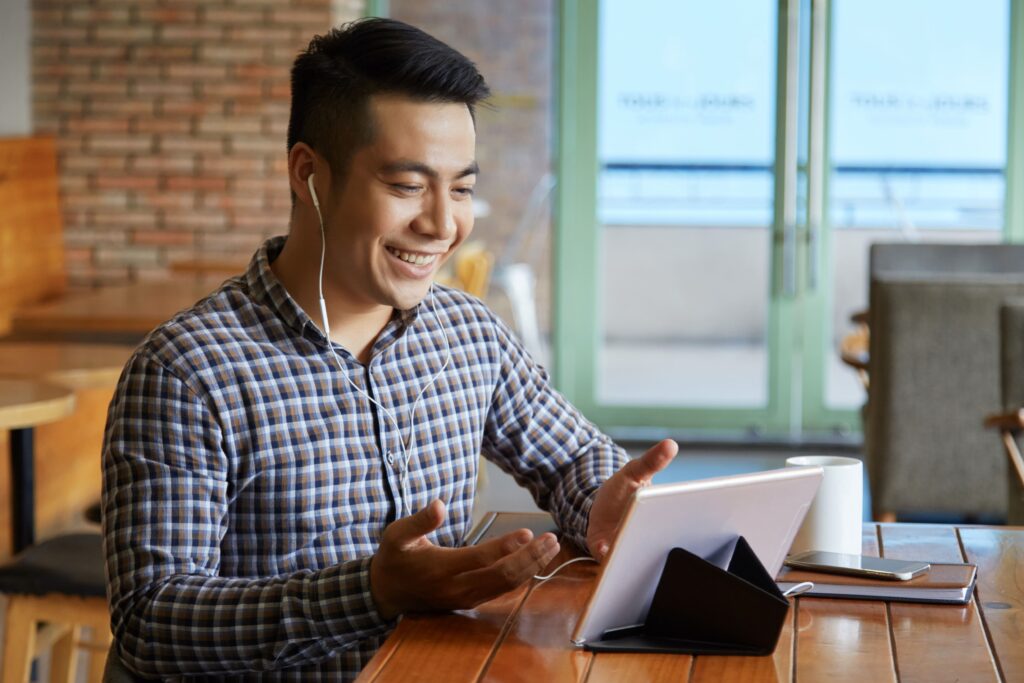 Low energy consumption and increased durability
Power consumption on the device communicating via Wi-Fi HaLow is minimal, which increases its lifespan, even lasting several years on a single charge. Using new MAC enhancements and sleep modes, Wi-Fi HaLow supports devices powered by coin cell batteries.
Offers native IP network support
One of the key qualities of HaLow WiFi for deploying effective IoT solutions is its ability to create a natively supported IP network that does not require proprietary gateways.
With this feature that truly differentiates it from other IoT technologies, device networks can easily connect to the cloud to receive updates to their software and other IoT application management functions.
Interoperability and compatibility
As an international standard, WiFi HaLow does not require the use of proprietary devices such as controllers, hubs or gateways for its implementation. It is therefore interoperable with many types of devices from multiple IoT vendors and manufacturers. According to the Wi-Fi Alliance itself, WiFi HaLow can effectively manage IoT networks with up to 8191 devices per SSID.
In addition, it is perfectly compatible with other types of WiFi networks, such as Wi-Fi 4, Wi-Fi 5 and Wi-Fi 6, without causing interference and performance problems, as they work on different frequencies. 
They provide the right speed for every situation
HaLow WiFi networks have the ability to adapt the data rate to the requirements of each IoT scenario. Speeds range from approximately 150 kbps to 86.7 Mbps. All thanks to a long-distance connection-oriented architecture that eliminates bottlenecks, reduces latency and other WiFi connection problems.
This range of speeds is an interesting option for devices that need to work with small packets of information occasionally, as well as for those that need a permanent flow of data.
Longer connection range
HaLow Wi-Fi wireless technology operates in the sub 1GHz band, i.e. the low end of the spectrum. This makes it easier for its waves to pass through walls and other physical barriers. All this translates into a longer range of up to one kilometre.
This is how this innovation can be beneficial for the market of IoT products for complex environments due to their size and nature, such as factories, Smart Cities or large agricultural and livestock production, among many others.
Total security guaranteed
Wi-Fi HaLow complies with the most advanced WiFi security protocols available, including WPA3 encryption. The installation also ties in with Easy Connect™, which speeds up and simplifies the process of connecting to our devices and computers, while ensuring that networks remain secure.
It is also fully compatible with Wi-Fi CERTIFIED Easy Connect. This simplifies device configuration and incorporates encryption with public key encryption, securing networks as new devices are added.
HaLow WiFi application scenarios
There are many environments where IoT and HaLow WiFi can make the most of connectivity. Here we will highlight some of the most relevant today.
Smart Buildings: provide efficient and energy-efficient solutions for indoor temperature control, surveillance and security, door control, lighting control and all kinds of equipment for all types of buildings.
Logistics and transport: Here it is worth highlighting the ability of HaLow WiFi to penetrate through materials, such as the packaging of shipments and the means of transport themselves. Thanks to this, sensorised goods can be easily connected to the access points of a warehouse or a truck, for example, optimising their monitoring.
Smart Farming: in this environment it is worth highlighting the ability of WiFi HaLow to cover large areas, making it ideal for large farms and livestock farms, with many hectares in size. In addition, the long battery life of the sensors makes maintenance much easier, without the farmer or livestock farmer having to worry about it frequently.
Smart Cities: many IoT sensors are used to analyse city life from those that measure traffic flows, to those that assess air quality, to surveillance cameras and much more. With HaLow WiFi, more devices can be added wirelessly and cover large areas without buildings and other constructions being an impediment. 
Industry 4.0 and industrial automation in Smart Factories: as in these previous cases, large factories can benefit greatly from WiFi HaLow and IoT. An IoT that in industrial scenarios is known as IIoT (Industrial Internet of Things). The long distances and the large amount of equipment and machinery, many of which are made of heavy and dense materials, do not hinder the propagation of the waves.
This is just a small sample of the value of WiFi HaLow in the deployment of IoT solutions in many professional fields. Whether yours is mentioned in this article or not, don't hesitate to consult us on how Galgus can help you implement this WiFi technology in your project.